---
Google Censorship: YouTube is Now Purging Evidence Of US War Crimes - Extremist Content?
Only days after YouTube announced it was stepping up its censorship of online content and would be using "algorithms" to filter out and suppress "extremist content" we have news that confirms the fears of the cynics amongst us. Despite denials from Google and high officials of NATO governments, we said the move was designed to suppress information and opinion that countered the pro - war narrative. Sure enough we hear YouTube are already deleting videos of the United States air-dropping weapons to ISIS, claiming that it contains "violent or graphic content."
The video web site is now being widely criticized for implementing its new artificial intelligence program said to monitor "extremist" content, which critics can show is deleting videos that document war crimes committed by the U.S. and its allies.
The monitoring organization Airwars.org recently reported that its YouTube account had been targeted, just one week after YouTube published a new blog post announcing that it is "developing and implementing cutting-edge machine learning technology designed to help us identify and remove violent extremism and terrorism-related content in a scalable way."
Real computer pros (i.e. the diminishing number of baby boomers still compus mentis)have warned for years that one of the greatest dangers of what is called "Artificial Intelligence," i.e. using computers to make decisions that involve those unquantifiable human considerations like, "who defines hate?" and "what is unacceptably extremist to all web users?" could pave the way to the fascistic World Government the ruling elites have been working twards since the end of World War Two.
Airwars has raised the issue with YouTube, pointing out that after accepting hundreds of their videos documenting U.S. airstrikes, YouTube has suddenly blocked three videos which showed airstrikes by the U.S. led coalition in Syria that were reportedly targeting ISIS, dated from August 2015 to March 2016, which were actually dropping arms supplies to anti Assad fighters.
Chris Woods of Airwars told Middle East Eye he is still negotiating with YouTube over a number of videos, but he sees this trend as one that risks undermining the work done by anti - war activists and opponents of Barack Obama's beloved moderate rebels. "I think what's so troubling about this if we look at the Syrian accounts, this is video chronicling a six or seven-year war, and some of the most important parts of that war from the perspective of Syrians," Woods said.
Middle East Eye also reported that it has experienced similar problems with YouTube after a number of videos, were removed, "some of which were later given age restrictions, some of which remain removed," the organisation claimed.
from Middle East Eye:
YouTube told MEE in an email that the video 'Drone footage by Islamic State shows suicide car attacks on Iraqi forces inside Mosul' was removed and that YouTube had 'assigned a Community Guidelines strike, or temporary penalty' to MEE's account. The same occurred in the case of 'Video appears to show Egyptian soldiers carrying out extra-judicial killings.' MEE lodged an appeal with YouTube and received this response:
'After further review of the content, we've determined that your video does violate our Community Guidelines and have upheld our original decision. We appreciate your understanding.'
Another video, documenting the destruction of Nimrud by IS, which is widely available across the internet, was removed from an MEE staff account, and all appeals were rejected.
The report from Middle East Eye also claimed that Alexa O'Brien, an American journalist who covered the prosecution of whistleblower Chelsea Manning, reported on Twitter that videos released by Manning that showed the U.S. military blatantly committing war crimes were removed from YouTube.
As The Free Thought Project has reported, alternative geopolitical analyst "Partisan Girl" revealed that YouTube removed her video showing the U.S. airdropping weapons to ISIS in July, claiming it contained "violent of graphic content" that violated the platform's community guidelines. "It documented US military airdrops falling into ISIS hands," She wrote. "Truth is graphic content."
Strangely YouTube do not seem to have a problem with videos showing beheading or stoning of unfaithful wives in Saudi Arabia, ISIS fighters torturing captives or Muslim immigrants in Sweden gang raping women. Noce to know Google is steadfastly defending hypocrisy on the web.
---
Google Is The Driver Of Onlinr Censorship
It has long ben apparent that search giant Google had become Washington's de fact Ministry of Truth, tasked with producing a fake narrative favourable to the government's agenda and suppressing all information that challenged the official narrative. FFS Google was founded by the CIA for just that purpose, a CIA front Venture Capital company named In Q Tel providedthe seed capital and backed major capital investment projects like Google Earth. Follow this link to a business Insider article that gives details of Google's links to cIA funding and provides information on other high tech start ups in mass surveillance and data mining that owe their existence to "The Agency." Late last year Google revealed plans hatched in collaboration with the corrupt Obama regime to "protect web users from 'fake news' by changing the way it presents search results. This of course meant they were going to rig results listings to exclude anything unfavourable to Washington's domestic or geopolitical agendas, which is exactly what they had been doing for years for their own financial advantage. What changed? Public confidence in politics and mainstream media had fallen so low that more people were turning to alt_news for information than were relying on mainstream broadcast and print media, which of course is controlled by the corporate cartels. According to Google officials, they hope to shelter readers from possibly being emotionally triggered by too much reality by limiting access to what the company calls "low-quality" information – while promoting what it calls 'established' mainstream sources. Critics believe that the company, which according to some statistics has a virtual monopoly on internet traffic, (this is not quite true globally but near enough for Europe and the Americas,) is now trying to execise a god - like control over the info-sphere. How deeply are Google embedded in that mysterious organisation we are obliged to call 'Shadow Governmen', The Deep State', or The New World Order'? We reported last year that under the Obama administration
Google seemed to have a permanent seat at the White House table
, and it is known that Eric Schmidt, the head of Google's parent company, Alphabet Inc, is regular attendee at the annual secretive Bilderberg Group meetings which take place every May and formulate the policies that will steer globalist agenda. Little is known about new Google CEO Sundar Pichai and what his personal ideology is, or whether he personally believes that, as he once claimed, Google's role is to control what the public think about any given issue by fixing the search results on the world's number one search engine. Judging by the culture of conformity at Google, it's not likely that Pichai would be allowed to express any dissenting views if he had them. Regarding the recent controversy over the internal memo and the firm dismissing employees who are seen to diverge from the company's humandroid group think, this same repressive attitude and authoritarian political culture is reflected in its automated censorship program administered by algorithms on its Google search engine – a bold move which effectively disappears political views and articles that Google, in concert with the world's leading businesses and major political and economic powers, has decided are unacceptable and should be suppressed.
This Video from The Corbett Report, "Just Be Evil - The History Google Does Not Want You To Know", reveals Google's long history of corporate malfeasance.
---
Fired Coder Speaks Out On Google's "Potentially Illegal Practices", "Recorded Meetings" And "Science Denial"
For those who have managed to avoid this storyline, James Damore, now a former Google employee, caused outrage when he circulated a manifesto on Friday, complaining about Google's "ideological echo chamber," alleging women have lower tolerance for stress and that conservatives are more conscientious. By Monday, the chess master, who studied at Harvard, Princeton and MIT and worked at Google's Mountain View HQ, was fired after the search giant's chief executive, Sundar Pichai, said portions of Damore's 10-page memo "violate our code of conduct and cross the line by advancing harmful gender stereotypes" despite saying in the same memo that Google employees shouldn't be afraid of speaking their minds.
Now, for the first time, the former Googler sat down for a YouTube interview with University of Toronto professor of psychology, Jordan Peterson, to discuss the circumstances leading up to the release of his controversial memo and the fallout that has resulted since.
In this first exchange, Damore explains that he decided to write his now-infamous memo after attending a 'secretive' Google "diversity summit" in which he says presenters talked about "potentially illegal practices" intended to "try to increase diversity...basically treating people differently based on what their race or gender are."
Peterson: "Why did you do this?"
Damore: "About a month and a half ago, I went to one of our diversity summits, all of it unrecorded and super-secret and they told me a lot of things that I thought just were not right."
Peterson: "Ok, what do you mean 'unrecorded and super-secret?'"
Damore: "Most meetings at Google are recorded. Anyone at Google can watch it. We're trying to be really open about everything...except for this. They don't want any paper trail for any of these things."
"They were telling us about a lot of these potentially illegal practices that they've been doing to try to increase diversity. Basically treating people differently based on what their race or gender are."
Peterson: "Ok, why?"
Damore: "Because I think it's illegal. As some of the internal polls showed, there were a large percentage of people who agreed with me on the document. So, if everyone got to see this stuff, then they would really bring up some criticism."
Damore also talks about how he originally published his memo over a month ago but upper-management largely ignored it until it started to garner media attention. Then, once it went viral, upper management organized a coordinated attack and misrepresented facts in order to silence him.
Damore: "I actually published this document about a month ago; it's only after it had gone viral and leaked to the news, that Google started caring."
"There was a lot of upper management that started to call it out and started saying how harmful it is. This sort of viewpoint is not allowed at Google."
Peterson: "Yeah, what sort of viewpoint exactly? The idea that there are differences between men and women that might actually play a role in the corporate world? That's an opinion that's not acceptable?"
Damore: "Yeah, it seems so. And there's a lot of misrepresentation by upper-management just to silence me, I think."
On why he was fired:
Peterson: "What was there rationale for firing you exactly? What was the excuse that was given?"
Damore: "So, the official excuse was that I was perpetuating gender stereotypes."
And finally, an interesting tidbit in which Damore once again points out that Google's progressives are all too eager to put on their science hats when discussing climate change but are less eager to entertain scientific facts when they're deemed 'inconvenient.'
Damore: "I'm not sure how they can expect to silence so many engineers and intelligent people and just deny science like this"
Tuesday 8 August, 2017
---
Google: Benefactor Of Humankind Or Evil Empire?
Social Media: A death spiral, except for a few big winners.
Because this blog platform is closing in a few months, it is quite appropriate to bring an article from Wolf Street blog to your attention. Because you see, when I warned that Google, Facebook and other cybernazis, while paying lip service the the idea that the internet was freeing information and connecting us with everybody in the world, their corporate policies were actually leading towards a situation in which information was controlled by a few global bureaucracies and supposedly capitalist corporations, and thus free speech was limited.
OK, hands up anyone who did not know Google and Facebook were both started with money from a 'Venture Capital' investor that is know to be a front for the CIA. Well you know now, OK.
The science heads, tech heads, authority worshippers and leftist sheeple called me a conspiracy theorist of course. But as I said back in 2006, if we embraced the idea that everything should be connected to t'internet, we would surrender our liberty to corporate interests.
The crowd are catching up with me it seems.
A death spiral, except for a few big winners.
By Fabius Maximus, Wolf Street a multi-author website with a focus on geopolitics:
The internet is a mirror in which we can see important aspects of America. Businesses funded by speculation (greed) struggle to survive in an era of few opportunities and falling investment, while high technology and rising inequality reshape America. The social media stocks are in this maelstrom, as virtual advertising space grows faster than their audience and advertisers dollars. Publishers grow desperate, try ever more intrusive ads. Few will survive. The race for revenue on the internet
The evolution of the internet is best seen in terms of what pays for it: banner ads, then pop-up ads, then auto-run video ads, and now "integrating" the content with the advertisements (these trends often end by debasing the product). It is an evolution to increasingly intrusive ads, forcing people to either spend more of their time killing the ads — or installing ad blockers (which are in a Red Queen race with the developers of ad technology).
Don't blame the managers of these companies. That's as foolish as blaming airlines for the poor service that accompanies the cheap fares we demand. We don't pay for most of the information and many of the services we get on the internet. As Andrew Lewis said: "If you're not paying for something, you're not the customer; you're the product being sold." So we have no grounds to complain.
The managers know the futility of this race they're locked into, but they're desperate.
Quality Content? On Planet Google The New Quality Is Anti - Quality
American activist site Alternet posted a story with the interesting headline
7 Surprising Ways Porn Is Changing
Users of Internet pornography are probably familiar with the site YouPorn. And maybe RedTube. There's also Tube8, XTube, ExtremeTube, and PornHub. The list goes on. These sites, often referred to as the "tube sites," host a wide array of free (and largely pirated) user-generated content that's starting to change the porn industry. Listed below are seven of the most surprising ways porn is changing.
1. There's a lot less content.
Industry insiders will confirm that porn production is at an all-time low. Colin and Angie Rowntree have been in the porn business for over 20 years. Back in 1994, the AVN Hall of Fame inductees founded the BDSM website Wasteland.com. In 1999, Angie started Sssh.com, a porn site "for women, by women." Colin estimates that at least 50% of the small studios have gone under in the past 10 years. Angie told me, "A lot of the little tiny mom-and-pop ones are gone, and those were the ones that had original ideas."
Colin added, "If you want to get new content, quality content that's actually well made, somebody has to pay the performers. Somebody has to pay the cameraman. Somebody has to pay the editors. Somebody has to pay for all this stuff. And if nobody is paying to buy it, the whole thing comes tumbling down — which it currently is."
Colin is right of course and his words apply to everything on the net, not just porn. It was inevitable that the hippy ideology of the founding beardies would lead to this, all that caring, sharing, join-hand-and-sing-kumbafuckingya bollocks could never work. It takes time and resources to make video content, be it porn, comedy, documentary or highbrow drama.
It takes time and dedication to write good fiction and articles, make good video, compose and record good music, or create good artwork. Yet because of the way Google works, the net wants new content every day, and yet people who want to, and have the skills and talent to create good new content are frustrated by the way their work is 'shared' (pirated) by people who are just attention seekers or stolen by rip off merchants.
If we want to avoid the net becoming nothing more than an advertising medium we need to get our heads round the idea that people who entertain us have to eat and pay their rent.
RELATED POSTS:
Elsewhere: [
The Original Boggart Blog
] ...
Daily Stirrer
...[
Little Nicky Machiavelli
]... [
Ian's Authorsden Pages
]... [
Scribd
]...[
Wikinut
] ... [
Boggart Abroad
] ... [
Grenteeth Bites
] ...
Ian Thorpe at Flickr
] ... [
Tumblr
] ... [
Ian at Minds
] ... [
Authorsden blog
] ... [
Daily Stirrer News Aggregator
]
I Told You Google Were Evil



Dr. Evil's even more evil twin, Dr. Google

(source)

Google eavesdropping tool installed on computers without permission
I was always puzzled by they way Google became so dominant in the internet search market, OK Google would return a million results on your search and nerdy types are always impressed by big numbers but really, nerds aside, who would consider 'most linked', 'most viewed', 'most recent' and likely to earn most advertizing revenue as the best criteria foe grading the quality of content?
When however I learned beyond reasonable doubt last year that Google is really a subsidiary of the United States Department Of Defense Advanced Research Projects Agency (DARPA) things made sense. Almost anything can be made to happen if you have unlimited money to throw at making it happen.
It also explains why Google (corporate motto - Don't be evil) are the most evil corporate business on the planet (well, apart from Monsanto maybe, but they are the only serious contenders.
So how evil are Google? Have a read at this from The Guardian:
Privacy campaigners and open source developers are up in arms over the secret installing of Google software which is capable of listening in on conversations held in front of a computer.
First spotted by open source developers, the Chromium browser – the open source basis for Google's Chrome – began remotely installing audio-snooping code that was capable of listening to users.
It was designed to support Chrome's new "OK, Google" hotword detection – which makes the computer respond when you talk to it – but was installed, and, some users have claimed, it is activated on computers without their permission.
"Without consent, Google's code had downloaded a black box of code that – according to itself – had turned on the microphone and was actively listening to your room," said Rick Falkvinge, the Pirate party founder, in a blog post. "Which means that your computer had been stealth configured to send what was being said in your room to somebody else, to a private company in another country, without your consent or knowledge, an audio transmission triggered by … an unknown and unverifiable set of conditions."
Google to exclude 'revenge porn' from internet searches
Read more
The spyware feature is installed by default as part of Google's Chrome browser. But open source advocates are up in arms about it also being installed with the open source variant Chromium, because the listening code is considered to be "black box", not part of the open source audit process.
"We don't know and can't know what this black box does," said Falkvinge.
READ FULL ARTICLE at The Guardian
Google and the Government Will Collect data On Your Farts
Levi's and Google working on interactive, internet device-linked fabric, how effing insane are these people? Are they gathering data on your fart and logging how often you scratch you belly?
Actually the claims they make for this new fabric are even crazier. I'm not saying the stuff will not do what they say, but FFS who apart from total nerds would want it. Throughout the day we all do stuff we don't want to share with the internet.
Project Jacquard – named after the inventor of a type of loom – was revealed during the internet giant's annual developers' conference in San Francisco on Friday.
"We are enabling interactive textiles," ATAP's Emre Karagozler said while showing off the new smart textiles. "We do it by weaving conductive threads into fabric."
To answer one of the key questions around the material itself, Karagozler explained: "It is stretchable; it is washable … It is just like normal fabric."
The new type of threads used for the material can be woven into any shape, size or pattern and be made either to stand out or be invisible. The interactive material would be able to understand various gestures like crossing your legs or swiping your sleeve with your fingers.
The special fabric would also be capable of sending the data wirelessly to smartphones and other devices, opening up an array of new types of applications, aside from the most basic communication commands like placing a phone call and sending a text message.
"It becomes a home to new forms and applications we haven't thought of yet. The potential is that the input is the gesture – crossing your legs, swiping, saving, lifting," Vice President of Innovation for Levi's said.
While not exactly an option for everyone, the interactive fabric would even be capable of notifying its wearer if they were gaining weight and be ready to suggest gyms, yoga classes and offer other health-related tips, founder of software development company FocusMotion, Grant Hughes noted.
Source:
Russia Today
It sounds to us like a new advance in creepiness from the world's creepiest corporation. Steer well clear of Google in future.
How Law Enforcement Can Use Google Timeline To Track Your Every Move
Recent changes to Google's Timeline feature may provide government agencies even greater access to users' location history data, allowing them to track a person's every move over long periods, according to a document recently circulated to law enforcement. "The personal privacy implications are pretty clear but so are the law enforcement applications," according to the document, titled "Google Timelines: Location Investigations Involving Android Devices," which outlines the kind of information investigators can legally demand from ISPs and the Searh operator. We have reported elsewhere in this document and elsewhere in our site that Google
IS NOT
Joe Ordinary's friend. The Google Timeline ostensibly allows users to look back at their movements on a map. That's fine. That the same information can now be examined by law enforcement is not so fine. It may help catch perpetrators of certain crimes by exposing false alibis, but the potential for misscarriages of justice. If a crime is committed by a man five feet eleven tall, with mid brown hair and blue eyes, the fact that he was in the area does not prove brown - haired Joe Five - Eleven is guilty. "It is now possible to submit a legal demand to Google for location history greater than six months old," the report says. "This could revitalize cold cases and potentially help solve active investigations." The report was written by a law enforcement trainer, Aaron Edens, and provides detailed guidance on the wealth of historic location information available through Google Timeline and how to request it. A copy of of the document was obtained by The Intercept, it exposes the frightening levels of control governments are now seeking, with the aid of internet technologies to exercise over citizens. The expansion of Google's Timeline feature, launched in July 2015, allows investigators to request detailed information about where someone has been — down to the longitude and latitude — over the course of years. Previously, law enforcement subpoenas to the company could only yield recent location information. The 15-page document includes details of information the author found being stored in his own Timeline: extremely specific historic location datadata going back to 2009. Those six years of data, he writes, show the kind of information that law enforcement investigators can now subpoena from Google.
RELATED POSTS:
Back to Contents table
Artificial Intelligence, Will It Kill Human Society
Google a step closer to developing machines with human-like intelligence
Latest Posts

Elsewhere: [Boggart Blog]...[Little Nicky Machiavelli]...[Scribd]...[Wikinut] ... [ Boggart Abroad] ... [ Grenteeth Bites ] ... Ian Thorpe at Flickr ] ... [ Tumblr ] ... [ Ian at Minds ] ... [ The Origninal Boggart Blog] ... [ TSU ]
Google: I told you they were evil
Nobody who reads Boggart Blog or Little Nicky Machiavelli can say they have not been warned about how evil Google are, but if you need reminding this story from
govtslaves.info
has all the information you need.
"Google has managed to boost its revenues by billions of dollars this year by attacking thousands of smaller businesses who make money from affiliate programs. It does this by deliberately favoring large brands in its search results.
"This war is largely secret because very few people understand this shift. Google manages to deflect attention through publicity about projects such as Google+, or its self-driven cars — none of which are revenue generating businesses.
"Yet in its core business, under the renewed leadership of CEO Larry Page, Google has launched an incredibly aggressive strategy targeting mostly small firms. You can see how effective this has been in the following numbers culled from its financial reports.
"For example, for the whole of last year, Google's revenues from its own sites could barely keep pace with growth in revenues from its AdSense partner network — mostly small firms."
Read all at
govtslaves.info
RELATED POSTS:
Artificial Intelligence: Will It Kill Human Society?
The media, the so called 'experts' and politicians hail every technological advance as if it will transport us from reality to a utopian paradise. but does Artificial Intelligence and related internet and computer technology pose threats to human society that far outweigh any possible advantages? Whatever, Google plan to put machines in our place on top of the food chain.
Google a step closer to developing machines with human-like intelligence
Computers will have developed "common sense" within a decade and we could be counting them among our friends not long afterwards, one of the world's leading AI scientists has predicted. Professor Geoff Hinton, who The Guardian reports was hired by Google two years ago to help develop intelligent operating systems, said that the company is on the brink of developing algorithms with the capacity for logic, natural conversation and even flirtation.


John Kerry Calls For The Internet To Be Placed Under The Authority Of The United Nations
US Secretary of State John Kerry, speaking earlier this week in South Korea, said that the Internet "needs rules to be able to flourish and work properly." This, according to Kerry, is necessary even for "a technology founded on freedom." Kerry made his remarks in the context of talking about how international law is applicable to the Internet.
Google Meets White House Officials Every Week Why?



Google is massive. Its dominant position in the internet seach market was achieved with little apparent effort and in a relatively short period. Just over ten years ago Google trailed Yahoo although many self styled experts insisted iut was the best search engine (this was never true, unless you agree that the most viewed or most linked to item must automatically be the best quality information available). That was just over a decade ago.
Since then, while web journalist (who had enjoyed Google's lavish hospitality or just had sheep like tendencies) continued to insist on google's superiority even while Google carried on a battle with people who were trying (and often succeeding) in bumping their web sites up the listings by dubious means such as link spamming.
Now Google does everything it seems (but still delivers crap search results based on commercial considerations rather than quality of content). From running the most powerful web ads network in the world (and rigging its search results to ensure the pages that will bring it most revenue get the most traffic) to building "terminator" robots for the government.
Soon, as we have reported Google will use a new algorithm to determine search engine position. This new algorithm is supposed to weed out "false" data. Essentially, at least within the Google world Google is seeking to determine what is "true" online and what is not.
Given the close relationship the company has with the Obama administration, an administration which has shown itself to be severely "truth challenged," in its dealings with the public, this is of some concern.
How Much Power Does Google Wield In Washington?
The question asked by the title is an obvious one in the light of the Wall Street Journal (WSJ) article linked in part one of this investigation. Supporters of the Obama administration predictably insist that Google are merely providing technical advice on internet matters.
Were that true, it would be bad enough. The possible conflicts on interests in obtaining advice from a commericial organisation that enjoys a near monopoly position in internet search should be completely unacceptable in a democratic nation.
Information we have acquired however suggests the links between Google and Washington are far deeper and more sinister. Because Obama's sycophantic supporters will try to discredit the WSJ report so we dug a little deeper by looking at the investigatins of the US Federal Trade Commission (FTC) into the cosy, crony relationship between Gooogle and The White House.
Here are some significant snippets quoted from the FTC report:
1) The FTC investigated whether Google was unlawfully giving preference to its own products. This document shows that the FTC staff found evidence of monopolistic behavior by Google when it comes to its prize search engine, but recommended not pursuing an antitrust lawsuit. "…we do not recommend that the Commission issue a complaint against Google for this conduct" (Read
Read original text, P18
- We cannot link you to the full official report as it is not released into the public domain so links to screenshots of the pdf pages are provided. The WSJ artile is available
HERE
with material supporting it
HERE
and
HERE
and
HERE
. Should be enough for reasonable people.)
2)While the FTC staff recommended not filing an antitrust case against Google for its search engine business, it uncovered evidence that Google promoted its own search results and demoted those of its rivals. Google "adopted a strategy of demoting or refusing to display, links to certain vertical websites in highly commercial categories." (
Read Original - p28
)
3)FTC staff concluded that Google's conduct harmed consumers and competitors. "Staff concludes that Google's conduct has resulted – and will result – in real harm to consumers and to innovation…" (
Read Original -p116
)
4) In a footnote to its report, the FTC staff detailed precisely how Google promoted its own search results over rivals. "Although Google originally sought to demote all comparison shopping websites, after Google raters provided negative feedback to such a widespread demotion, Google implemented the current iteration of its so-called 'diversity' algorithm." (
Read Original - p132
)
In this footnote, the FTC staff quotes Google's top economist, Hal Varian, saying that its market share was being underestimated. He added that the artificially low market share estimate could help Google steer clear of antitrust regulators. "From an antitrust perspective, I'm happy to see them underestimate our share." (
Read Original - p144
)
RELATED POSTS:
Teacher Forced To Resign For 'Sharing' Material Critical Of Obama And His Beloved Muslim Terrorists
The supporters of the wannabe King of the American Empire like to describe themselves as 'liberal', 'progressive', and left wing. If they were really any of those things they would not be as fanatically committed to the idea of suppressing free speech as they are.
Obama's Big Brother Regime
Obama and Kerry touting for war
Obama's Jihad Against Western Democracy
Obama the real danger to world peace
New World Order War On free Speech Comes To Britain - Guardian editor accused of treason
Censorship Approved behind closed doors, curbs that end three centuries of Press freedom
Thousands To Make Legal Stand Againt UK Government Surveillance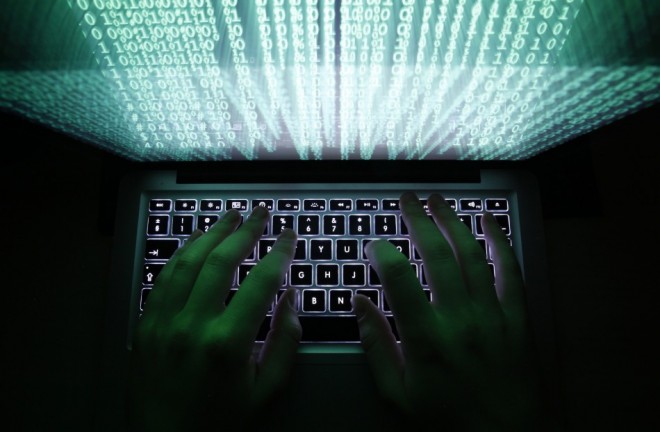 Digital Surveillance - everything your gadgets do is monitored (
Image source
)
On Monday, the human rights group
Privacy International
launched a campaign that will make it possible for people anywhere in the world to challenge covert spying operations involving Government Communications Headquarters(GCHQ), or the USA's National Security Agency.
In the few days since the launch, thousands of people have already signed up to join the unprecedented legal campaign against government mass surveillance programmes.
A historic
court ruling
earlier this month that deemed intelligence sharing between GCHQ and the NSA to have been unlawful because of the extreme secrecy shrouding it has made such a challenge to the two governments possible.
Members of the public now may now take part in a lawsuit against the spying in the
Investigatory Powers Tribunal
, the court that handles complaints in the UK about surveillance operations conducted by police and security agencies.
Anyone wanting to join the legal challenge to submit their name, email address and phone number through a
this page on the Privacy International website.
The group intends to lodge a case against GCHQ with the court that will seek to discover whether each participant's emails or phone calls have been illegally obtained by surveillance organisations in violation of the privacy and freedom of expression provisions of the European Convention on Human Rights and The Geneva Convention.
If it is established that any of the communications have been unlawfully collected, the court could force GCHQ to delete them from its vast repositories of intercepted data.
By Tuesday evening,(16 February) more than 10,000 people had signed up to the campaign, a spokesman for Privacy International said.
RELATED POSTS:
Government Paid Trolls Are Using 'Psychology-Based Influence Techniques' in Social Media
Have you ever come across someone on the Internet that you suspected was a paid government troll? Well, there is a very good chance that you were not imagining things. Thanks to Edward Snowden, we now have solid proof that paid government trolls are using "psychology-based influence techniques" on social media websites such as YouTube, Facebook and Twitter.
World's largest supercomputers took 40 minutes to calculate 1 second worth of human brain activity
Google Meets White House Officials Every Week, Why?
Surveillance the tool of the totalitarian state
Governments will achieve total surveillance soon
Surveillance turning democracy into prison state
Surveillance software in every gadget - technology companies corrupted
Cellphone fascism
Technology for biometric surveillance available
Computer technology: Open Windows lets in government snoopers
Internet: No such thing as privacy online
Google's surveillance society
Google's evil technology
Google Driverless Car Project - there are still a few snags to be ironed out
Google Driverless Car Project
Google have bought some real cars but there are still a few snags to be ironed out
Ok, we've been pretty scathing about the Google driverless car project, basing our view on the prototype Wankermobile revealed amid much hype and even more ROTFLOAO among people who drive proper cars. The future of personal transport was going to look like the kind of toy car that might be found in a Kinder egg if the publicity could be believed.
Since then Google backed off the idea that they were going to build their own 'mobility-scooter-with-a-roof' type vehicles and bought some proper cars from real car manufacturers to convert into computer driven models.
And now they are claiming to be on the verge of putting the first commercially viable self-driving car on the road again. And again the Search Engine company are not being entirely truthful, there are many problems to be resolved before Google computer driven car can take to the roads, and some of them could prove insurmountable.
Google's latest driverless car abandones the Wankermobile prototype (see end of article) in favour of putting electronic natigation and control systems in read cars.
We'll leave aside the practicalities like the technology not working in bad weather or the fact that computers have no way of interpreting meaning therefore the cameras, microphones and sensors that react to stimuli cannot tell if a sound is a police or ambulance siren or a domestic burglar alarm going off, not can they tell whether a police officer is waving them to slow down or a grandma is waving to her family as they walk away from her door.
Even the most advanced prototypes, and those developed by Mercedes and Toyota are way ahead of Google, are having a hard time interpreting emergency sirens. If they are ever to be allowed onto real streets, autonomous cars will need to be able to respond appropriately to police instructions or the needs of emergency service.
Those things can easily be dealt however with providing the world is prepared to adapt in order to accommodate Google. From our point of view the real driverless car killer will be insurance. Because the driverless cars are not truly driverless but rather are driven by machines, who will be responsible in the event of an accident. because despite Google's claims that their technology is infallible and will eliminate accidents, there will still be accidents.
There will always be accidents, that is why car insurance is mandatory.
Quite how insurance would work when cars have no human in control remains unclear. The question of who pays out in the event of a crash involving a driverless car is still being debated and is seen as a major barrier to letting them loose on highways. Would the car maker, the component manufacturer or the owner of the data centre that was providing mapping information be liable. Or would the person sitting in the car be held legally responsible for it even though they were not in control. I can't manufacturers or computer operators taking responsibility and holding humans responsible for cars they are not driving is not going to be a selling point.
Several problems that will arise if these vehicles ever become popular spring to mind. Radar is increasingly being used on cars, eventually cross interference will render them navigation systems unreliable. Likewise a street full of Lidar units all spinning laser beams across each other will interfere. Several friends still involved in the industry have worked with Lidar type units and can tell you they don't work when its raining or foggy.
Then there is the problem of perception. While science fanboys (and girls) will continue to wax lyrical about a future in which we are all slaves to machines (or in their language free to do kewel things like spending fortunes playing computer games with in-app billing on our iPhones)the majority have a more down to earth view of technology's potential and limitations.
If recent surveys are to be believed, driverless car developers have failed at the first hurdle as it seems much of the public would be reluctant to ride in one of the cars. Half of Britons responded that they would be unwilling passengers in driverless cars over safety concerns, with 16 per cent professing to feel 'horrified' by the notion of unmanned vehicles driving on British roads. Four in ten would not trust an autonomous car to drive safely, believing it would jeopardise the welfare of drivers, cyclists and pedestrians, a survey from price comparison site uSwitch.com found.
Just like the reality of Google Glass (recently withdrawn from the marketplace) - and almost all Google's other great ideas that launch to enormous fanfare and then slip away into oblivion, people love to believe in the 'Google Geeks' beavering away at solving the world's problems in amazingly innovative ways (One geek cited Google Maps as an example but maps have been around for several thousand years and Google were not the first to put them online,)the reality is that Google is a one-trick-pony and not a very good trick at that.
It is a commercially successful search engine even if the results it produces are manipulation to deliver the most profitable links rather than the best quality information.
The real genius of Google is how it managed to monetise it's one trick - how much money it's managed to shake out of a world of consumers by telling them that the service is 'free' when it actually holds businesses to ransom by threatening deindex them if they don't cooperate. And of course, the costs of cooperating with Google are as always passed on to the consumer in the end.
These days Google sits on multi-billion dollar cash reserves generated by selling its shares to dupes rather than from trading profits. but with public outrage about the company's tax avoidance growing the directors worry about how to spend the money.
It is run by middle class white men who are obsessed with delivering solutions for which problems must be invented and that nobody other than geeks could give a flying fuck about.
This automated car is just another step in the direction of the one speed society - where everyone is dragged down to the level of the lowest common denominator, everyone holds the opinion of the stupidest and most sheep like and we all do as we are told.
Oh dear. What have I done, badmouthing Google, one of the Geek tribe's sacred cows? If The Daily Stirrer allowed comments, brainwashed trolls would be fighting each other to leave angry, rude, nonsensical abuse for anyone who refuses we will all be much happier when we surrender our individuality and let Google do our thinking for us.
O
r as Google chairman Eric Schmidt put it: "I actually think most people don't want Google to answer their questions. They want Google to tell them what they should be doing next."
The Daily Stirrer is happy to tell Eric what he should do next: "Eric mate, fuck the fucking fuck off."
RELATED POSTS:
Robot revolution improves efficiency – but there's a price for human society
The Internet Of Things: A Dystopian Nightmare Where Your Entire Life Will Be Monitored On The Internet
Google diverless car
Google's evil technology
How technology is taking over our lives
Don't yield to virtual ID
Will google algorithms rule the world?
The internet of things will target your freedom
Google Car Driverless Because No Sane Person Would Be Seen Dead In One
Don't Be Evil ? That's Our Job - The Dark Side Of Google
Time Travellers - poem
Google Goggles - Too Nerdy Even For Nerds?
We told you so. When Google announced its most insane product to date, Google Glass (Google Goggles) two years ago we said even the nerdiest nerds would soon get iritated with having Google in their faces all day every day, offering helpful advice and suggestions for the benefit of the terminally indecisive.
Imagine it, you turn towards a classy sandwich shop thinking you'll get a freshly made snack and a cup of coffee, up pops a Google alert on the postage stamp scren an inch from your eye, and in the manner of Harry Enfield's comedy character The Irritating Father In Law (see below), says, " I do not believe you wanna do that. What you really wanna do is go and get a three day old Turkey, Bacon, lettuce and mayo baguette from Pret a puker, which gives Google advertising revenue."
It seems even nerds are finding being told what to do by Google servers irritating:
After two years of popping up at high-profile events sporting Google Glass, the gadget that transforms eyeglasses into spy-movie worthy technology, Google co-founder Sergey Brin sauntered bare-faced into a Silicon Valley red-carpet event on Sunday.
He'd left his pair in the car, Brin told a reporter. The Googler, who heads up the top-secret lab which developed Glass, has hardly given up on the product — he recently wore his pair to the beach.
But Brin's timing is not propitious, coming as many developers and early Glass users are losing interest in the much-hyped, $1,500 test version of the product: a camera, processor and stamp-sized computer screen mounted to the edge of eyeglass frames. Google Inc itself has pushed back the Glass roll out to the mass market.
RELATED POSTS:
Google Wants To Change Your World - And Make Us All Slaves to Technology
Google World Domination Plans: The Resistance Begins
Google's Wankermobile Self Driving Car Can't Drive Itself
People are starting to trust Boggart Blog and our friend Little Nicky Machiavelli. That's because we are always right. And we always try to sound a weeny bit humble when we say I told you so.
Recently the usual types got a bit huffy when we mercilessly mocked the much hyped Google self driving car, or Wankermobile because it looked like the kind of car you would get out of a Kinder Surprise egg (only the Google jobbie wouldn;t go as fast). Oh you are anti - science, you are anti progress, you are anti-road-safety, they said. We're not any of those. Fatsally has a very high tech BMW, it's fast and runs clean and has lots of gadgets, even a Sat Nav which Sally does not use because she isn't brain dead and can read a map (that's through growing up with three brothers) I'm not against safety but the only two accidents I've had in a forty odd yeard driving career occurred whem my car was standing still and the ones that hit me we going well under the speed limit. So statistically the faster I'm going the safer I am.
And as for the science bit, well let's have the latest on the Google Wankermobile. Things are not going well we hear. As usual then, those semi autistic clowns at Google obsessed over the technology and didn't think the practical considerations through properly.
from Auto World News
(my emphasis)
Apparently the famous Google self-driving car isn't that close to giving us hands-free transportation after all.
While Google's fleet has safely driven more than 700,000 miles, the autonomous model relies so heavily on maps and detailed data that it can't yet drive itself in 99 percent of the country, according to an
MIT Technology Review
report.
"The public seems to think that all of the technology issues are solved" with Google's self-driving vehicle, said Steven Shladover, a researcher at the University of California, Berkeley's Institute of Transportation Studies. "But that is simply not the case."
Chris Urmson, director of the Google car team, has volunteered details on the car's limits. He hopes the car will be ready by the time his 11-year-old is 16, or old enough to drive in the state of California.
"It's my personal deadline," said Urmson, as quoted by the MIT Review.
The Google car depends on detailed preparations where the car's exact route is mapped out before the trip, a process far more intensive than the effort needed for Google Maps. Weather is also an issue: Google's much-touted self-driving car has never maneuvered snow, and it's not yet safe to drive in heavy rain either.
Google Driverless Wankermobile Will Be Controlled by Darth Vader
FBI warns driverless cars could be used as 'lethal weapons'

Google Wankermobile - built for The Dark Side
from The Guardian
Google's driverless car may remain a prototype, but the FBI believes the "game changing" vehicle could revolutionise high-speed car chases within a matter of years. The report also warned that autonomous cars may be used as "lethal weapons".
In an unclassified but restricted report obtained by the Guardian under a public records request, the FBI predicts that autonomous cars "will have a high impact on transforming what both law enforcement and its adversaries can operationally do with a car."
In a section called Multitasking, the report notes that "bad actors will be able to conduct tasks that require use of both hands or taking one's eyes off the road which would be impossible today."
The restricted (but not secret) report obtained by the Guardian under a FoI request states that the FBI predicts driverless cars "will have a high impact on transforming what both law enforcement and its adversaries can operationally do with a car."
Continue reading:
The report states:
One nightmare scenario could be suspects shooting at pursuers from getaway cars that are driving themselves.
The report, written by agents in the Strategic Issues Group within the FBI's Directorate of Intelligence, says, "Autonomy … will make mobility more efficient, but will also open up greater possibilities for dual-use applications and ways for a car to be more of a potential lethal weapon that it is today."
Well that certainly proves Guardian writers will be potential customers for Wankermobiles. These monstrosities, (designed for Google by the people who make Kinder Surprise toys) will do a maximum of 20mph flat out. I cannot see how the FBI's fears that Darth Vader or other intergalatic criminals will want them.
Who the fuck in their right mind other than a middle class, left wing, safety craving wuss would use one as a getaway car?
EU taking on Google - Well One German Publisher Is
Those New World Order fanatics at The Guardian, bless them, seldom miss a trick when it comes to promoting the single European Superstate and the globalist agenda. Their latest misrepresentation is to try and make us feel the European Union is somehow protecting our freedoms even as the bureau rats of Brussels are taking them away.

The fight to stop Google grabbing control of all the information in the world is not being led by Junkhead, Van Rompuy-pumpy, Baroness Ashton and the rest (they are pushing the neo-feudal Trans Atlantic Trade and Investment Partnership which would enable corporations like Google to override sovereign laws made by national governments) but by a German publishey big German publisherr - a very big and influential German publisher.
Mathias Döpfner is CEO of Axel Springer SE, Europe's biggest newspaper publisher, which owns its bestselling tabloid, Bild. His stated mission declares that Springer should become "the world's leading digital publisher " This conflicts just a tad with Google's stated mission that their aim is to become the world's ONLY digital publisher.
Axel Springer prepared to defend their position by introducing a partial paywall for Bild's online offering, bought TV news channel N24, and repositioned the print publishing operation behind flagship broadsheet, Die Welt, so that the web editors now commission content and a team of 12 editors compile the print edition from the online bounty.
Then Döpfner, a former journalist himsel felt it was time to pick a battle with the biggest player in new media: Google.
In April 2014, he lobbed a grenade in the form of an open letter to Google's executive chairman, Eric Schmidt, in which he accused the Search Engine Giant of operating a business model that "in less reputable circles would be called a protection racket", and of discriminating against competitors in its search rankings (Google deny this but it is very obviously true). Google's motto was "if you don't want us to finish you off, you'd better pay", he wrote .
Last Wednesday, he told BBC Radio 4's Today programme
: "We need a simple rule of fair and transparent search criteria, and I think the product that has the highest traffic should be
on the top rank
and the product that has the lowest traffic should be on the lowest rank. But unfortunately, Google is not respecting that."
In a speech on Monday, Döpfner went even further, saying that Google was "abusing its dominant position", This looks like hypocrisy coming from the head of a media empire which for decades abused its dominant market-position in the German media to impose a reactionary agenda on policymakers, but on the other hand it is no more hypocritical than google whose corporate motto ought to read "
Don't be evil, that's our job
".
RELATED POSTS:
Google quits Spain in paid content row
]
Spain's government have defied Google's vow to shut down its Spanish online news service rather than pay for content, [ ... ] The internet search giant threatened to close Google News Spain in December, 2014, before an intellectual property law enters force in January obliging Internet news scrapers to pay for content automatically lifted from other websites. Spain's culture ministry, said it would go ahead with the new law, Google's response is "a matter for the company".


More Cracks in Google's 'Don't Be Evil' Mantra as Data Collection and Political Power Soar
Google is amassing huge amounts of personal user data while simultaneously accruing big-time political clout, a new report from Public Citizen confirms.
Government Promoting Google's Wankermobile?

Google's fully automatic wankermobile.
UK government plan to raise motorway speeding fines to £10,000 causes ructions.
The maximum fine for speeding on the motorway is to be quadrupled to £10,000 as part of sweeping reforms to the penalties which can be imposed by magistrates, the Government has announced.
Other fines for breaking the limit on dual carriageways and other roads will also increase four-fold from £1,000 to £4,000, along with the maximum fine for using a mobile telephone at the wheel.
Motoring groups condemned the massive increases as "draconian" and warned they could deter innocent motorists from challenging speeding tickets in the court through fear that they could be hit with crippling penalties.
Some people are rejoicing at this move saying it will improve road safety although while the poor bloody car driver always gets the blame, statistics show that more than half of the deaths on the road are down to jaywalking or drunk pedestrians.
There is a possibility of course that the government has an ulterior motive. Is it possible that the Google nerds have bribed Cammers and Gideon to harass car driver and tax us off the road as a way of promoting Google's
Self Driving Wankermobile
, the mobility scooter with a roof that will be driven via the internet by a computer program so the kind of anally retentive nerds who might think such a vehicle is "kewl" will be able to have a wank while being transported to their destination at 5 mph.
When you start joining the dots it all becomes clear.
Oh, and if you think I'm joking;
Profits from parking fines rise to £350 million
Google 'Stupid' And your Top Search Result Will Probably be Google
Ahead of the game as usual, yesterday we blogged a scathing critique of the new and much hyped fully automate, internet enabled, driverless car built by Google. This was the car that search engine specialist (but never engineers or car builders) Google promised us would change the future of motoring.

And it's a mobility scooter with a roof. The roof is only there to hold up the wi - fi transceiver through which Google will drive your mobility scooter for you.

You think it's just us because we have a downer on Google? Well no, it's just about everybody who thinks the semi autistic twats (sorry, that was politically incorrect) sub human cupid stunts at Google have really lost the plot this time.

The nerds obviously have no effing idea what real people want from a car. On the other hand if we consider this in the context of Google's plans to implant a chip in everybody's skull so we will all have our brains hooked up to Google server centres, perhaps they are planning to make us all want their dream car, the Supernerdmobile.

While Mercedes are adapting one of their A Class models as a driverless prototype, and Honda are doing the same with a Civic, one technology writer says Google's nerd army have such a total lack of connection with the rest of humanity they have managed to create a car less desirable than the notorious Trabant, built in East Germany under the old communist regime.

If you think I'm sarcastic wait until you see what Williard Foxton writes on the Nerdmobile


Today, Google revealed the big secret it's been working on, a driverless concept car. As is so often the case with Google products, the futuristic concept is fascinating – but the actual product is a total lemon.

With a top speed of 25 miles per hour, and the looks you'd expect from a free plastic toy given away with a Happy Meal, it's surely the most undesirable car since the Trabant. It's safe to say there won't be iPhone style queues around the block to buy this. It's the new Sinclair C5; the ideal car for Ed Miliband.

I can't disagree with Matt Warman's take on the concept, that the technology will change everything (eventually). What I think will happen is that driverless cars will be a big hit one day, but the Google car will be a flop. Why? Just as you needed the beautiful, stylish Jony Ive design of the iPad to make tablets happen, you need someone like Tesla to take on self-driving cars before they enter the mainstream.

This faux pas could put the Google boys in line for a special nobel prize for incompetence and sheer fuckwittery.

Can't wait to see what Jeremy Clarkson and his mates on Top Gear have to say about it.



A Trabant, actually quite stylish compared to Google's nerdmobile (below)

Google Car Driverless Because No Sane Person Would Be Seen Dead In One
So Google have finally unveiled their much heralded driverless car (pictured below). Well nobody was expecting a long awaited contender for the E Type Jaguar's title of coolest car ever, but Google have surpassed even their usual levels of bellendishness with a nerdmobile that, as Boggart Blog predicted, looks like a mobility scooter with a roof.

At first sight however, the product is far worse than even we expected. The cars, which are being promoted as the prototype for a serious mode of transport, look somewhat less stylish and about as practical as one of the kid's rides that are sited outside supermarkets.




Google driverless car - not exactly a babe magnet then? (source)

Though there is nothing new about the technology Gooogle Go Karts deploy, because it has all been around for years, the question is how will it perform in real driving conditions. So far it has only been tested in California where people are queueing to have a processor implanted in their brain that will link them via wi-fi to a Google server centre and they will never be at risk of not conforming again. Such conditions are ideal for machines that require an environment where everything is totally predictable. Get a few of these on roads in British cities, the streets of Paris, Rome, Madrid or worse, Baghdad or Calcutta and they will cause mayhem.

So far the only technical detail Google have announced is that the car will be capable of 25mph. We expect it will have a range of about 15 miles and cost in the region of £25million for a basic model. It may appeal to the kind of celebs who like to parade their environment conscious credentials by arriving at film premieres, award ceremonies and celebrity weddings in one, having flown all the way except the last few miles in private jets or been driven in gas guzzling stretch limos.

Google executives and technerds say driverless cars will improve road safety. Some experts have said they will make it worse. Thousands of people every year will be mown down by conventional car=s careering out of control onto pedestrian walkways after their drivers have dies laughing on seeing one of these jokes go past.

We suggest there is a better and less expensive way to let people know you are a twat. Just have the letters T W A T tattooed across your forehead.


RELATED POSTS:
Google Driverless Car Project - there are still a few snags to be ironed out

We said when it was first announced nearly a year ago that the Google driverless car was a non starter. It was not just the fact that Mercedes are miles ahead, nor Google's lack off attachment to reality. It was not the obvious (to those who have worked in the industry) tchnical problems, but the fact that people don't like giving control to machines that will scupper it.

---
CREATIVE COMMONS: attrib, no comm, no dervs.
KEYWORDS: news, opinion, dailystirrer,

If you liked this, please give it a boost

Close Window and return to previous URL